I am on the Hunt for Unique Headboards
I am embarrassed to say I have two guest bedrooms that do not have headboards!  This is my year to add headboards to finish the rooms! They seem naked without them and no matter how nice the bedding and other accessories are, they always look unfinished.  Headboards anchor the bedroom and frame the bed.  
As you can see in these pictures below, headboards don't have to be boring.  My design style is eclectic and I am not the type of person to buy a "bedroom set" with all matching pieces.  It's not that I don't like them … they just aren't for me.
So I am on a mission to find unique and stylish headboards for my guests to enjoy.  These photos have inspired me to begin the search.  Do all of your bedrooms have headboards?  What do you prefer, a bedroom set or eclectic pieces?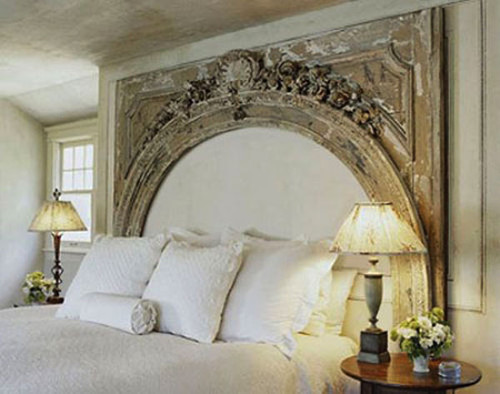 The simplicity of this headboard is masculine and versatile.
The navy walls make this headboard pop!
The mirror above the headboard adds an elegant touch.
The dark wood against the white walls is stunning.
Gray is soothing and so sharp with the nailhead trim on this winged linen headboard.